Florida Estate Planning, Elder Law and Probate Attorneys
Serving Palm Beach, Martin, St. Lucie, Broward, Okeechobee Counties,
the Surrounding Communities, and Statewide
---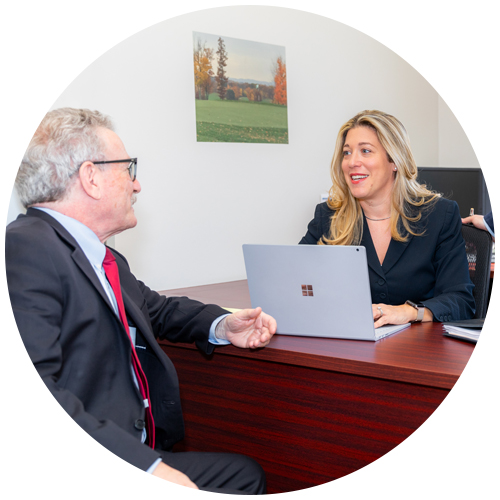 The Karp Law Firm's Florida elder law and estate planning attorneys help Florida seniors and families cope with the legal challenges we face as we age. The elder law, estate planning, Medicaid and probate attorneys of The Karp Law Firm provide legal assistance with Medicaid planning for long-term nursing home care; wills and trusts; Florida probate; trust administration; tax planning; durable powers of attorney; elder law; asset protection; planning for people with special needs trusts; disability planning; V.A. benefits planning for assisted living; at-home care or nursing home care; business succession planning; and fiduciary services.
Our caring attorneys and staff are committed to treating each client the same way we want to be treated – with courtesy and compassion.
Our law firm team is headed by Attorney Joseph S. Karp, one of an elite group of Florida attorneys who holds both Florida Bar certification and national certification in elder law. Several other attorneys, a social worker, certified public accountant, and many dedicated legal assistants and support personnel are also here to help you.
Whether you are planning in advance or facing an immediate crisis, we can help you devise a legal solution to protect you, your family and your assets.  We always welcome participation from family members and advisors you wish to involve in the planning process.
We urge you to contact us to investigate the best ways to provide protection for yourself during your lifetime, and for your loved ones when you're gone.
---
Learn more about our Florida Estate Planning:
---
Client Review
Mr. Karp is exceptional in the field of elder law and in problem solving. He is thorough and pays attention to the details. He is well known in the field and greatly respected by both clients and peers for his vast knowledge. His ability to communicate and remember the clients' needs is extraordinary. Mr. Karp was able to guide us through a very complex medical and financial elder estate plan insuring and meeting Florida's complex elder protection laws.
5 Star Review – Barbara