Estate Planning Attorney
Jonathan Karp
Attorney Jonathan Karp's practice is focused on estate planning, long-term care and Medicaid planning, and estate administration.  He works closely with clients to understand their needs and objectives, and provides cost-effective solutions for achieving these objectives.  Jonathan serves clients from the firm's Palm Beach Gardens, Boynton Beach, and Port St. Lucie offices.  
Jonathan was recognized as a Florida Trend Legal Elite, Up & Comer for 2019.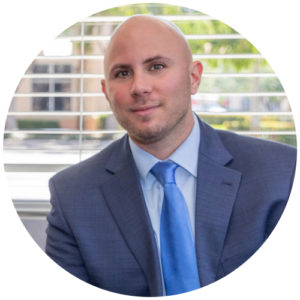 How I Help
My focus is on helping educate clients regarding the various matters that concern and affect their estate plan. While people are naturally focused on what will happen to their assets after death, a commonly-overlooked part of estate planning is asset protection during life.  The circumstances of each client will differ – our clients range from new parents seeking to protect their children and each other in the event of an unfortunate medical event, to those who are significantly older and who are concerned about how to protect their assets from being depleted through nursing home expenses.
My role is to learn a client's story, their personal situation, and their objectives, and then to provide education as to the range of solutions that should be considered.  I especially enjoy helping clients craft solutions that will best protect them and their families and loved ones, and helping them to achieve peace of mind.
We're there for clients in difficult times, such as following an Alzheimer's diagnosis, during the transition of a family member into a nursing home, and of course after the death of a loved one.  We compassionately help clients in these and other situations by taking care of the important legal matters so that they can better deal with the emotional and non-legal matters that may be involved.
Clients, the firm staff and I are a team working together to meet the clients' needs.  Clients sometimes tell me they think of this law firm as an extended family. The feeling is mutual, and one of many reasons I enjoy doing what I do.
What Prospective Clients Should Know
An often under-appreciated aspect of estate planning concerns long-term care planning and powers of attorney.  We frequently find that clients assume that the law provides for broader powers than is typically the case.  For example, without appropriate estate planning, a partner in a long-term committed (but unmarried relationship) will usually have no authority under the law to make important health care decisions for their partner, even though they may be in a relationship that has lasted decades.
Additionally, it is important for clients to know that powers of attorney in particular must be very carefully drafted to meet specific objectives; they are not one-size-fits-all documents.  If not drafted correctly, powers of attorney can frustrate the potential objectives and best solutions for an individual.  For example, if a power of attorney does not allow the attorney-in-fact to engage in Medicaid planning and to effectuate the necessary asset transfers, this option may not be available.
Recognitions
Florida SuperLawyer Rising Star, Thomson-Reuters, 2021-2023
Florida Trend Legal Elite Up & Comer, 2019
AVVO rated "excellent"
---
Client Review
As a referral attorney to Jonathan Karp at the Karp Law Firm, there is nothing more comforting than getting positive feedback from referred clients. Jon's work ethic, professionalism, personality and style have engendered trust and confidence among his clients. Jon is a rising star!
5 Star Review – Greg
Credentials, Memberships, Recognitions
---