Florida Elder Law & Estate Planning Blog
---
Has the Nursing Home Taken Your Loved One's Stimulus Check?
May 20, 2020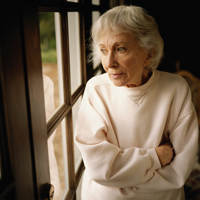 If your loved is residing in a long-term care facility and receiving Medicaid benefits, here's a fact you need to know: The nursing home is NOT entitled to take the stimulus money your loved one may receive under the federal CARES Act.
Several reports from around the country suggest that in some cases, nursing homes are requiring people to sign over those funds to the facility, claiming the facility is entitled to it because the resident is on Medicaid. That is not true. The CARES Act defines the stimulus payment as a "tax credit." And according to federal tax law, a tax credit is not a countable resources for Medicaid or other federal benefits programs.
If you believe the facility in which your loved one resides has already taken the funds, speak with facility management. The Federal Trade Commission also recommends that you get in touch with your state's attorney general. Florida's attorney general is Ashley Moody. Click here for the website. If you reside in another state, you can find your state's attorney general here