Florida Estate Planning Lawyer Cara Stropp
Attorney Cara Stropp's practice is focused primarily on estate planning, long-term care and Medicaid planning, and helping clients protect and prepare for the eventual transfer of assets.  Her Medicaid practice is centered on helping clients qualify for Medicaid assistance for paying for nursing home and long-term care facility payments.  Additionally, Cara's practice includes probate matters.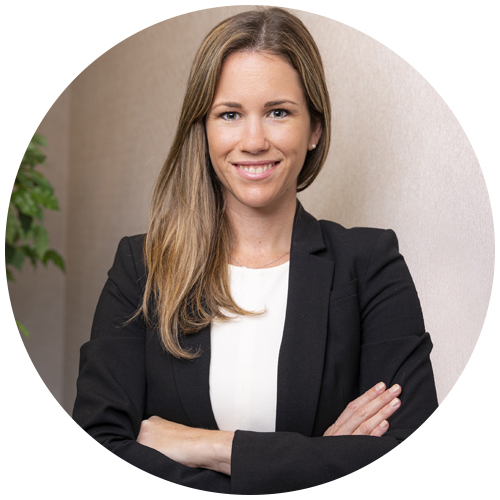 How I Help Clients
Estate planning provides an opportunity to make a real difference in the lives of clients by helping them obtain peace of mind through knowing that their wishes will be respected both during life and after death. My mission is to lift people's burdens, and whenever I get a hug from a client, I know I picked the right area of law.
The aspects that I enjoy the most about estate planning are getting to meet people from all walks of life, learning about their circumstances, helping them through the sometimes difficult decisions about the distribution of their estate, and developing plans that will most importantly protect and provide for their loved ones.  Through this process, I not only develop clients, but also develop personal relationships.  Clients, in turn, feel secure in knowing their various important matters will be handled with the utmost care.
What Potential Clients Should Know
In Medicaid planning, timing is important.  The Medicaid laws have strict requirements that apply to asset transfers, so the earlier that we can begin helping a client, the better the results may be for them.
Nonetheless, we are still able to help clients, even after they may be in a nursing home.  When we learn about the facts and circumstances of a client's situation, we can help them understand the way in which the Medicaid laws work, and assist in the asset transfers that may be required in order to obtain Medicaid benefits.
---
Client Review
The Karp law firm is an excellent choice in estate planning. My wife and I met other firms that did not meet to level and proficiency in planning our estate plan. The clarity in information and legal requirements to understand this vital plan was presented in a very comprehensive set of meetings. From the very first meeting with Mr. Karp and throughout the entire process with others in the process, the final estate plan delivered is a accomplishment that we will cherish for years to come.
5 Star Review – Ron
Credentials, Memberships, Recognitions
---